Mr Clayton Lang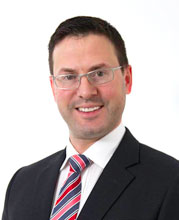 Clayton Lang is an Adelaide trained Plastic and Reconstructive Surgeon who completed his MBBS at Adelaide University in 2001. His Basic Surgical Training was undertaken in Adelaide whilst rotating through all of Adelaide's major teaching hospitals. Following this, he commenced Advanced Surgical Training at Brisbane's Princess Alexandra Hospital, Department of Plastic and Reconstructive Surgery. He returned to Adelaide to complete his training and obtained his Fellowship from the Royal Australasian College of Surgeons – FRACS (Plastics) in January 2012.
Mr Lang subsequently moved to Queensland to take up a Consultant position on the Gold Coast, where he assisted in the development of a Plastic and Reconstructive Surgical Department spanning two major public teaching hospitals. He has been actively involved in the teaching of accredited and non-accredited Plastic Surgery Registrars. He was involved in the accreditation of training posts at the Gold Coast University Hospital and is a current participant on the selection panel for new Plastics Surgical Trainees in South Australia. He is involved in both public and private research partnerships.
Mr Lang has an interest in hand surgery, melanoma and non-melanoma skin cancer, microvascular reconstruction, and head and neck surgery. He manages and treats all aspects of plastic surgery including hand trauma, craniofacial trauma, burns and aesthetic surgery.
He is a Fellow of the Royal Australasian College of Surgeons (FRACS) and is a member of the Australian Hand Surgery Society, the Australian Society of Plastic Surgeons, the Australian and New Zealand Burns Association.
Mr Lang is a Staff Specialist at The Queen Elizabeth Hospital and consults privately at Dextra Day Surgery on South Terrace, Adelaide and at Maitland Medical HQ, Maitland. Procedures are undertaken at Dextra Surgical, St Andrew's Hospital and Ashford Hospital.